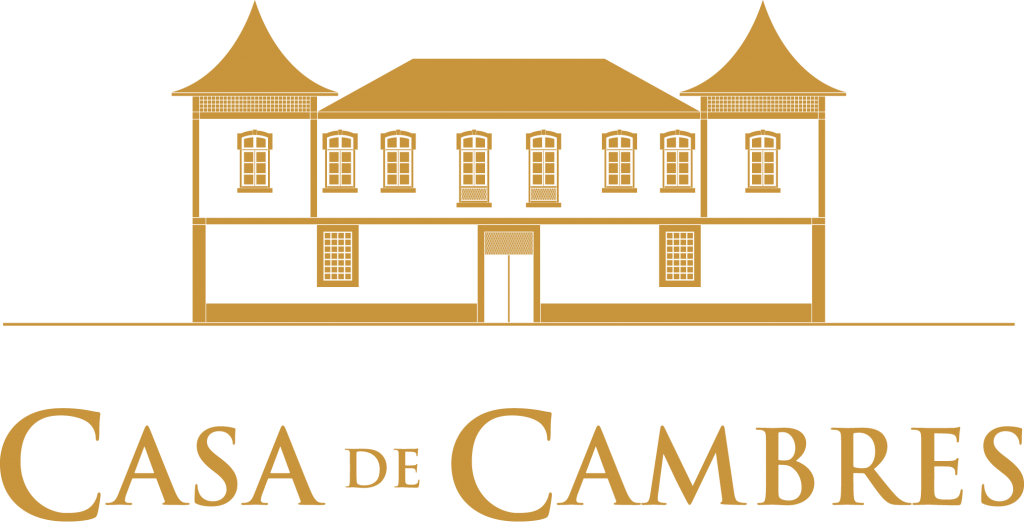 The Casa de Cambres (house of Cambres) is an historic villa located in Cambres – Lamego, in the heart of the Douro Wine Region. Built in the 1920s decade of the last century, it is designed in Art Deco style, so in vogue by that time. It had been fully restored as a country house in 2014, thoroughly respecting the original architecture, to which we added all the amenities any Douro visitor expects and deserves
Reserve Red
Intense ruby Color with violet hues.
Intense Aroma of red fruits, jam, wild fruits with notes of ripe dried fruits, delicately topped by a complexing wood.
Fruity, harmonious, well-structured, elegant Flavor with a long finish.
Excellent to accompany meat dishes, game meat and well-structured cheeses.

Reserve White
Citrine Color defined with shades of green.
Aroma with notes of exotic / tropical fruit, distinguishing mango and papaya, with floral nuances of citrus and light vanilla.
Fruity, fresh, balanced Flavor and remarkable persistence.
Excellent to accompany fish dishes, white meats
or lighter cheeses.

Red Harvest
Ruby Color.
Aroma of intense red fruits, with soft tannins. Young and fresh with notes of spices.
Intense fruity Flavor, well balanced by notes of vanilla from the brief wooden stage. Elegant and persistent.
Excellent to accompany meat, game meat and cheese dishes.

White Harvest
Pale yellow Color.
Aroma with floral and fruity notes. Crushed fresh fruit,
juicy.
Fruity alive Flavor, crisp and fresh.
Excellent as an aperitif or to accompany appetizers or seafood.

Rosé Harvest
Light salmon Color.
Intense Aroma of red fruits, with predominance of very ripe cherry, currant and raspberry. Nuances of strawberry, cassis and ginger.
Fruity Flavor, fresh, elegant and very harmonious.
Excellent as an aperitif, with fish, seafood, pizza, pasta, grilled white meats and soft cheeses.